Echo-Schools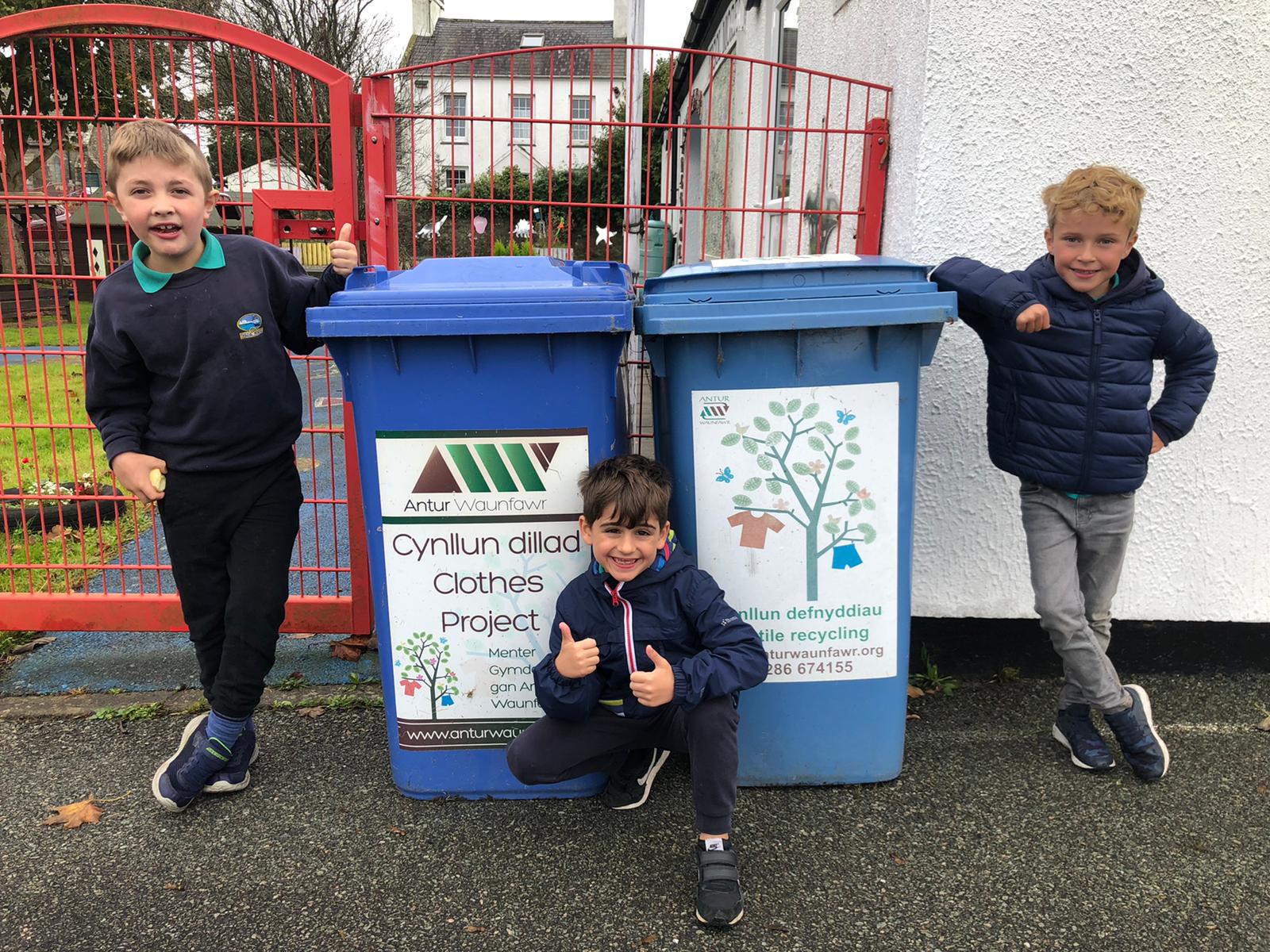 The school is proud to be part of the eco-schools scheme. It is designed to empower and inspire young people to make positive environmental changes to their school and wider community, while building on their skills, including numeracy and literacy, and encompassing Education for Sustainable Development and Global Citizenship. Here is a photo of our eco-committee.
We encourage our pupils to take part in environmental issues from day to day and understand the importance of looking after their environment, including
| | |
| --- | --- |
| • | Waste reduction |
| • | Save energy and natural resources |
| • | Reduce and prevent pollution |
| • | Look after the local and worldwide environment |
| • | Travel sensibly |
Year 3 pupils have been elected to be members of the 'energy squad'. The squad wear badges on their jumpers and helps the school to look after the environment by saving energy every day. We are also taking part in the 'Sbarci a Fflic' scheme, which is a team that comes to school to work with the pupils and teach them how to save energy and monitor the use of energy in the school.

We also support 'Antur Waunfawr', which is a clothes recycling centre. A blue bin has been placed on the school premises to encourage staff, parents and members of the community to recycle clothes, shoes and bags. 'Antur Waunfawr' collects the bins when they are full and the school receives money for the clothes. Therefore please inform your family and friends so that they can help us fill the blue bins!

Our activities extend beyond the classroom to develop aspects in the wider community. We arrange an after school 'gardening club' every year where the children are responsible for planting flowers and varieties of vegetables. Year 3's business, 'Menter Morfa', sells the vegetable products to parents at the end of the year to make a profit.
| | | |
| --- | --- | --- |
| | | |
| | | Sgwad Ynni |